HVAC ARTICLES
Blog,Tips, Guides & MORE!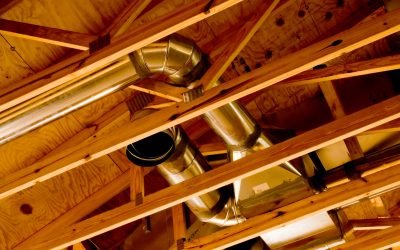 Energy efficiency has become increasingly important in modern households.
As energy consumption becomes a growing concern within households, it's important to understand the impact that certain features of our homes have on our energy bills. Among such features is ductwork, which helps move air throughout our homes, allowing us to stay comfortable while conserving energy. But though all types of ductwork allow us to control our home's temperature, each type can have different effects on our energy bills — effects that are often overlooked when evaluating our home's energy efficiency.
In this blog post, we'll look at how different types of ductwork affect our energy bills and how we can calculate the costs so that we can make more informed decisions about our home's energy usage. We'll break down the different types of ductwork — from flexible vinyl to rigid steel — and examine their energy efficiency, cost effectiveness, lifespan, and environmental impact. By comparing the various types of ductwork, we'll be able to better understand how to manage our energy bills and optimize our home's energy use.
For those looking to improve the energy efficiency of their homes, it's essential to explore the various types of ductwork available and the potential impact they may have on energy bills. In today's blog post, we'll break down the differences between flexible vinyl, rigid steel, and other types of ductwork, and their respective impacts on energy bills. With up-to-date information and cost comparisons, you'll be able to make an informed decision about the type of ductwork that's best for your home and budget.
read more
Where we are
161 NE Austin Ave
Marietta, Georgia 30060