Reducing heat loss in your home is one of the best ways to keep it warm and inexpensive to run. That applies whether you are planning to buy a new home or you just want to renovate one of your rooms.
When heat loss is reduced, your home will also require less heating. This means less energy and lower utility bills. So here's how to improve the heating system in your home to make it more efficient.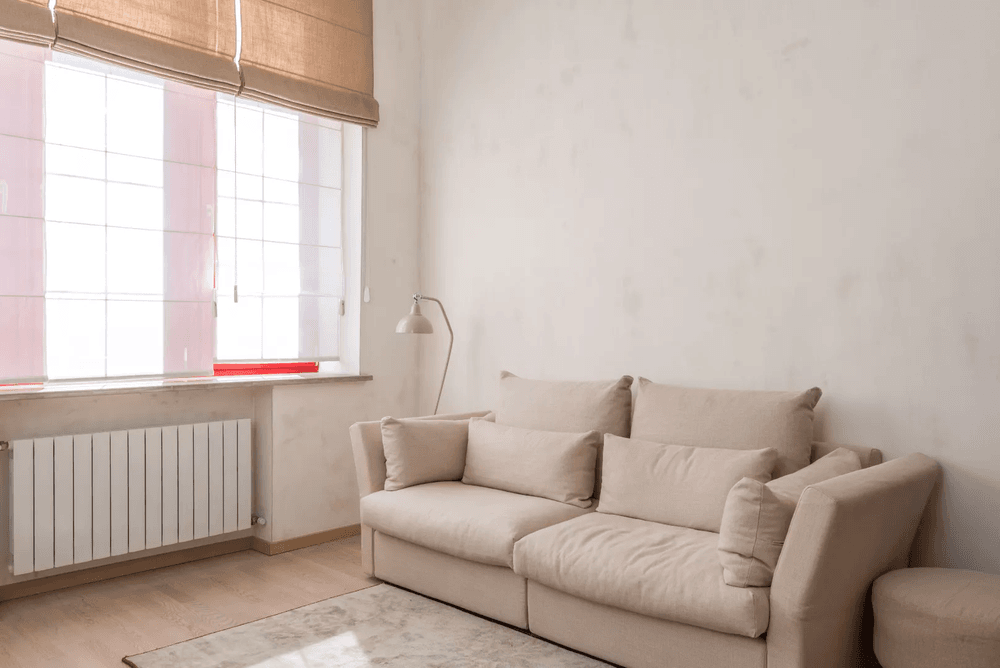 What You Need to Know about Heat Loss
Heat loss happens when the heat from the inside of a house escapes through the windows, walls, roof, and floor. Knowing what it is will help identify the most effective way to make sure that your home is properly heated. It will also help determine the possible costs of running your household.
Underfloor heating, for example, will either be enough or not to adequately heat your room. When the heat loss is low, then this heating system is most likely enough. But when it is relatively high, then you need to think of ways to reduce heat loss in your home.
Ways to Reduce Heat Loss and Energy Consumption at Home
There are various ways to lower the energy consumption in your home by making sure that you are not reducing heat. One of the most efficient heating methods is proper insulation to avoid air leakage.
Floor Insulation
Installing proper insulation in your home is the best way to keep heat loss at bay. If you want to keep your bills to a minimum, see to it that your existing insulation has no gaps. Or, better yet, install additional insulation.
It's important to note that the insulation between the surface of your floor and the ground must be sufficient. Existing floors of older buildings can have an additional layer of insulation. While new buildings can have it installed during the construction.
If you need help in installing proper insulation in your home, CoolPro can help you out in the process. Get in touch with us for better results.
Door and Window Insulation
Installing double or triple glazing on your windows will help reduce a significant amount of heat loss. Air is considered a poor heat conductor and what is present in between glass panes is air. The sealant around the door and window frames will also help.
Sealing up your doors with a draught excluder will also reduce energy consumption. This is mainly to avoid air leakage even from the gap under your door. There are draught excluders available in the market that will only take minutes to install and can even be DIYed.
Roof or Loft Insulation
Adding insulation to the ceiling of your loft cavity is the most effective way to reduce heat loss through your roof. Putting adequate insulation into this area, especially around the pipework or electrical work, is necessary to make sure that there will be no gaps or leaks left.
The installation of loft insulation reduces air movement in an upward direction, thus reducing the amount of heat being lost. It will also be impossible for the trapped air to circulate due to the fibers from the materials that are used. Roof insulation will also help keep the heat in.
Wall Insulation
The use of cavity wall insulation reduces air circulation and is the best way to avoid heat loss through the walls. The process involves filling the gap between the inside wall and the brick with insulating material. Making sure that there are no gaps left is very important. Any crack in the wall should also be filled to effectively insulate your home.
Other Tips to Reducing Heat Loss at Home
Using curtains, underlays, and fitting carpets are simple yet effective ways to lessen the overall heat loss.
As obvious as it may seem, don't leave your windows and doors open.
Don't also neglect the idea of losing the warm air that rises the chimney when the fireplace is left open and not in use.
Reduce Heat Loss in Your Home with the Help of the Experts
Losing more heat in your home than what you are getting will cost you more money in the long run. It is great that there are a lot of steps that you can take to avoid the heat in your home from escaping. And what makes the situation even better is you can ask for help from the experts.
CoolPro Heating and Cooling will ensure that your heating system is in good condition and will always be ready for the cold season. CoolPro is a team of trusted technicians that offers a variety of heating and cooling services such as heat pump repairs.
If you want to make sure that heat loss is reduced in your home by ensuring a greater heat output, you may contact us for a free estimate.