Gone are the days of hefty electricity bills, thanks to the advent of ceiling fans. Ceiling fans are a simple yet innovative way to save money on your electricity costs. Not only do they reduce the need for air conditioning, but they also provide cooling in areas that have no access to air conditioning. By using fans instead of cooling devices, you can dramatically reduce your electricity bills! So read on to learn more about how ceiling fans can help you save money and energy.
From the rising costs of electricity bills that seem to never end, people are always looking for new ways to cut down on spending. One creative way to help you save money is by investing in a ceiling fan and reducing your electricity costs. While this may seem like a strange and unusual idea, trust us – it's a great way to reduce long-term power costs and help you keep more money in your pocket. So in this blog post, we'll discuss how ceiling fans can help you save money – let's dive in!
Take Advantage Of Your Ceiling Fan
How Ceiling Fans Can Help You Save Money?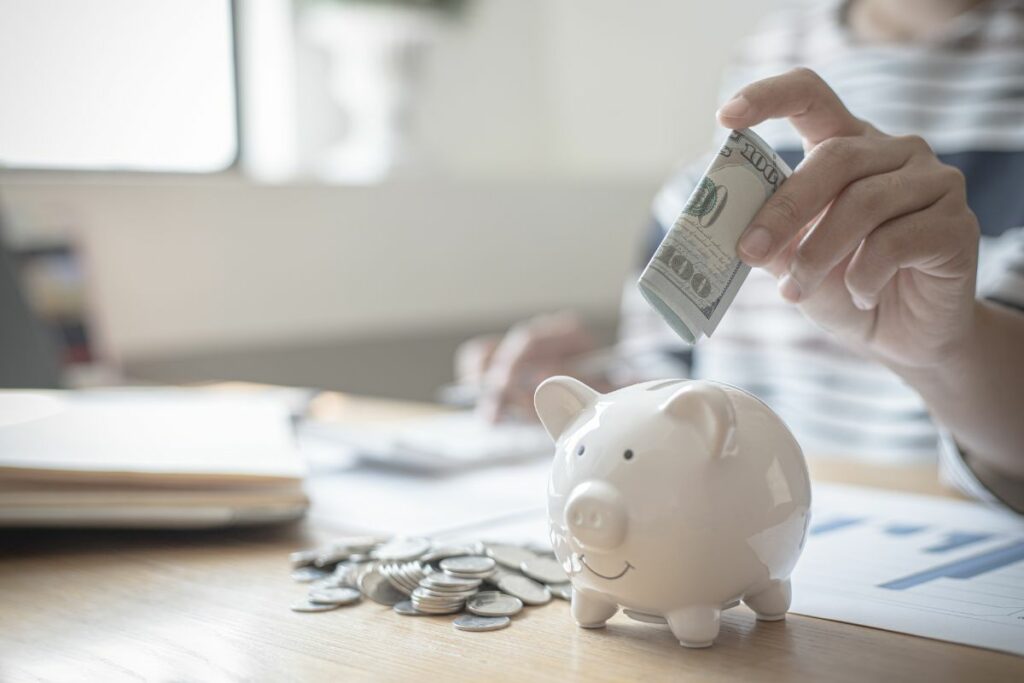 Are you looking for a simple and innovative way to reduce your electricity bill? Ceiling fans can provide an effective solution to help you save money!
The cost of energy is becoming more and more expensive every day, and it can be hard to find ways to reduce your electricity bill. Fortunately, the humble ceiling fan is one way to do so. By using ceiling fans to circulate air in your home, you can reduce the need for air conditioning during warm weather and bring down your electricity costs.
Ceiling fans create a cooling breeze by moving air around the room, providing a pleasant and comfortable environment without the need for air conditioning. By circulating air, ceiling fans also help to evenly distribute the heat throughout your home and reduce the strain on your air conditioning system. This means you can use less energy to cool your home and pay lower electricity bills.
Not only that, ceiling fans are somehow less expensive, easy to install, and require minimal maintenance. They come in a variety of designs to fit any home décor and you can choose from a range of speeds to regulate the flow of air. With a ceiling fan, you can enjoy energy savings while still enjoying the comfort of air conditioning during the summer months.
So why not give ceiling fans a try?
The Revolution Of Ceiling Fans
In today's economy, saving money on energy costs is something that everyone wants to do. And utilizing a ceiling fan is an innovative way to reduce your electricity bills. While the traditional fan has been around for centuries, the modern ceiling fan offers an array of features and benefits that are hard to ignore. From modern designs to increased energy efficiency, here's a breakdown of the different types of ceiling fans available and how they can help you save money!
The classic ceiling fan is the go-to choice for most households. Thanks to its mounting system and streamlined design, this type of fan is incredibly affordable and easy to install. Additionally, it offers great air circulation and is able to traverse a large area in the room.
The Energy Star-certified ceiling fan is designed with energy efficiency in mind. It uses significantly less energy than the classic fan, meaning it can help you save more money on your electricity bills. Furthermore, it usually has multiple speed settings and is generally much quieter than other models. So if you're looking for a ceiling fan that is stylish and energy-efficient, then this is the one for you.
The smart ceiling fan, on the other hand, is the ultimate choice for tech-savvy homeowners. These fans are controlled by an app, allowing you to easily adjust the fan's speed, direction, and light intensity. This means you can save energy and customize the air in the room depending on your needs. Smart ceiling fans also come with some other advanced features. They are equipped with motion sensors, can turn on and off based on daily routines, and can even be connected to the weather outside so they can adjust the speed depending on the temperature. All this means that you can use them to save energy while still enjoying the convenience and comfort that a ceiling fan provides.
Choosing The Right Size Of Ceiling Fan For Electricity Savings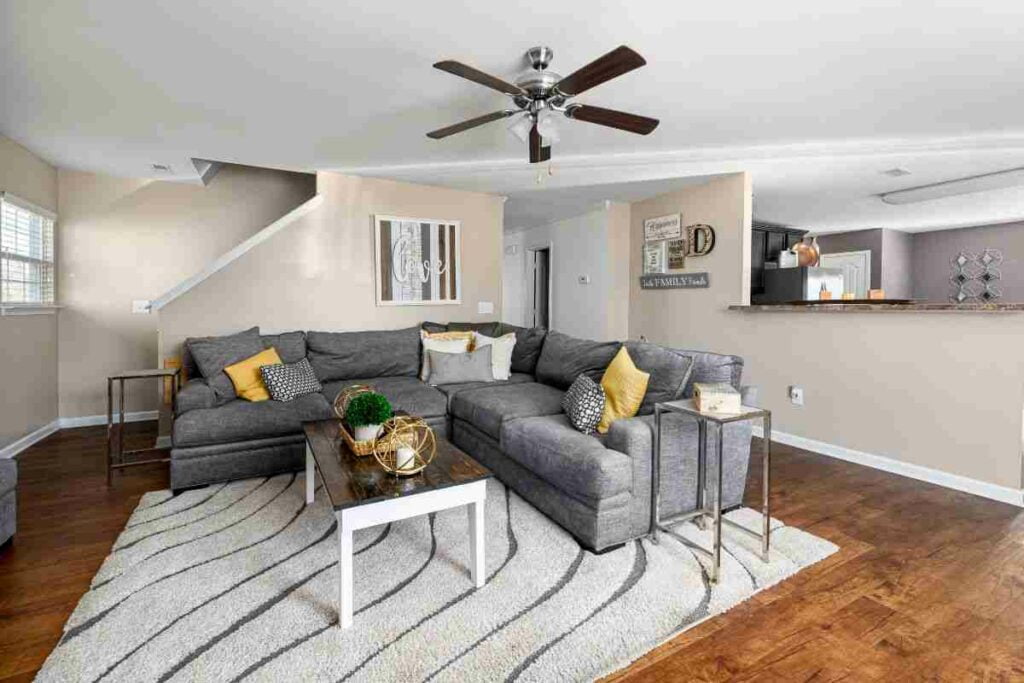 Saving electricity costs is an age-old challenge that needs innovative solutions. One such solution is the installation of ceiling fans in your home. Utilizing ceiling fans can be a great way to cut down on energy costs, so it's important to ensure you are choosing the right size of fan to maximize your savings.
So, what should you look for when selecting the appropriate size of fan for your home or office? Two key factors to consider are the size of the space and the cubic feet per minute (CFM) needed to properly cool the room. The size of the space will dictate how big of a fan is needed, while the CFM will tell you how well the fan moves the air around the room.
When searching for the perfect fan, make sure you measure the room first. The ideal fan size should be proportional to the size of the room, ranging from 36" to 56". If the room is large, then you may need to go up to a 60" fan. However, it's best to avoid anything larger than that to prevent overcooling. Additionally, having stronger blades will guarantee enough air movement for larger rooms.
Once you've taken measurements of your room, make sure to shop around to find the best model for your needs. Fans come in a variety of colors, shapes, and styles, so you'll have plenty of options to choose from. Be sure to look for fans made with energy-efficient motors, which will help reduce your electricity bills.
Now here's another guide on how to size a ceiling fan.
The Benefits Of Installing A Ceiling Fan
In today's economy, it pays to be thrifty—and one innovative way to save money is by installing a ceiling fan! Ceiling fans have long been popular for their practicality and style, but did you know that they are also a great source of energy savings? Installing a ceiling fan can help reduce your electricity costs, and here's why.
Ceiling fans can provide significant savings on energy costs by circulating air more efficiently throughout your home. Traditional air conditioning systems can overwork to cool down a room, resulting in high energy bills. A ceiling fan helps to keep the air temperature consistent, preventing the need for the AC to constantly kick in. The fan also increases the evaporation of moisture from your skin, creating a cooling effect and allowing you to keep the thermostat at a higher setting. This reduces both your energy consumption and electricity bills.
Furthermore, ceiling fans create air movement throughout rooms, making them feel cooler without any extra humidity. This allows you to save on air conditioning costs while still achieving optimal comfort. As an added bonus, ceiling fans also help to improve the air quality in your home by trapping dust, dirt, and other allergens and circulating clean air around.
The installation of a ceiling fan is quick and easy, and there is a large variety of styles and finishes to choose from. You can also find energy-efficient options that come with advanced features such as adjustable speeds and remote controls. Not only will you be able to save money on electricity bills, but your home will look more stylish too!
How about the quality of your indoor air? Get to know the ideal indoor humidity level here!
Installation Tips And Considerations
When it comes to reducing electricity costs, ceiling fans offer an innovative way to save money. And although the installation process can seem intimidating, with the right preparation and knowledge, it's easier than you think.
Before beginning the installation, it's important to take into account the voltage requirements, fan size, and where the outlet box is located in the room.
Additionally, you'll need to purchase the appropriate mounting hardware and hire a professional electrician if the job requires additional wiring.
Once the preparations are complete, you can begin the installation process. First, secure the mounting bracket to the outlet box. You'll need a drill and screwdriver, along with other tools, to do this.
If your fan has a light kit, attach it to the mounting bracket. Then, attach the wires and the fan blades to the mounting bracket, making sure to follow all of the safety measures outlined in the manufacturer's instructions.
Lastly, fasten the canopy and the cap on the mounting bracket.
If done correctly, your new ceiling fan should be completed and ready to use. Keeping in mind these tips and considerations, you are one step closer to reducing your electricity costs and achieving energy efficiency.
Achieving Lower Electricity Costs With Ceiling Fans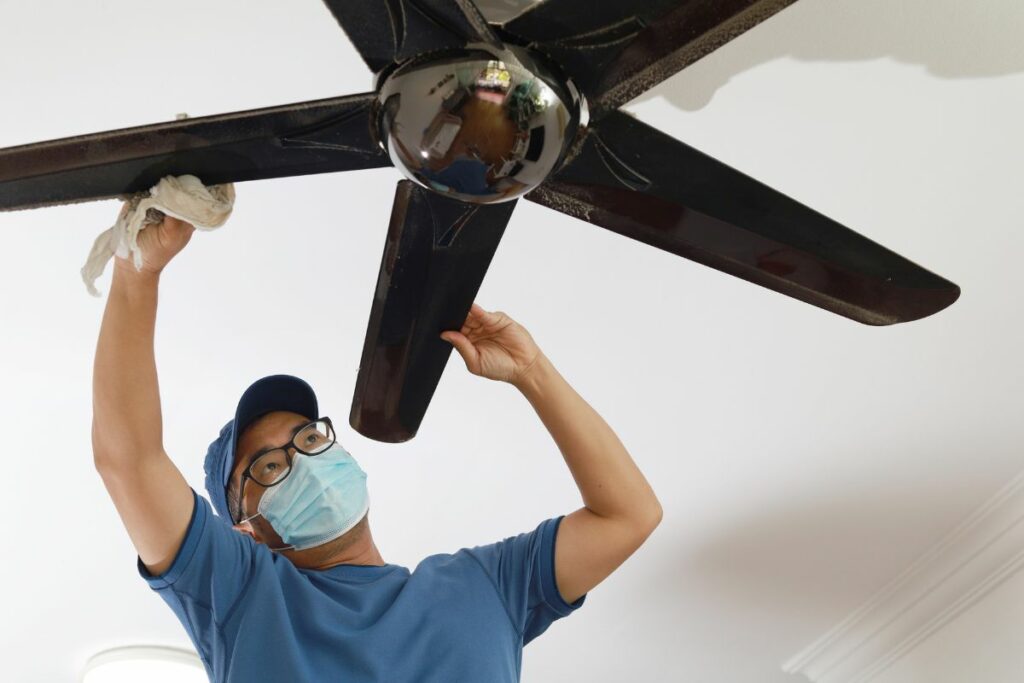 Ceiling fans can be an innovative and cost-effective way to save money on electricity costs. While many people view ceiling fans as simply decorative fixtures, in reality, they can have a meaningful impact on energy efficiency. By circulating the air in a room, ceiling fans can reduce the need for additional cooling or heating and help you to achieve energy savings. These energy savings can quickly add up, especially if you take the time to invest in energy-efficient models. With the proper installation and maintenance, you could be well on your way to reduced electricity costs with the addition of ceiling fans.
With the right installation and maintenance of your ceiling fans, you can start to see the savings coming in faster than you imagined. And with a team of certified technicians and years of experience, the experts at Cool Pro Atlanta can help guide you through the process of optimizing your cooling system for maximum energy efficiency. Working with an experienced HVAC specialist can help you save even more money in the long run. So take advantage of the potential offered by ceiling fans and get started on your journey to having lower electricity costs by getting in touch with us at 770-694-6232.