Do you know what questions to ask an HVAC technician before hiring them? If not, then you've come to the right place! HVAC technicians are vital for keeping your home (or business) comfortable and running smoothly. From heating and air conditioning installation to repairs, these specialized professionals provide essential services. As such, it's important to take the time to find the right one. It can be difficult not knowing where to start when looking for a reliable HVAC technician. Fortunately, we've compiled a list of key questions to ask in order to ensure you get the best service. By taking the time to ask the right questions, you'll gain the peace of mind that comes with knowing your HVAC technician is capable and trustworthy. Keep reading to learn more about the 7 essential questions to ask an HVAC technician before hiring them.
What Qualifications/Certifications Does the Technician Have?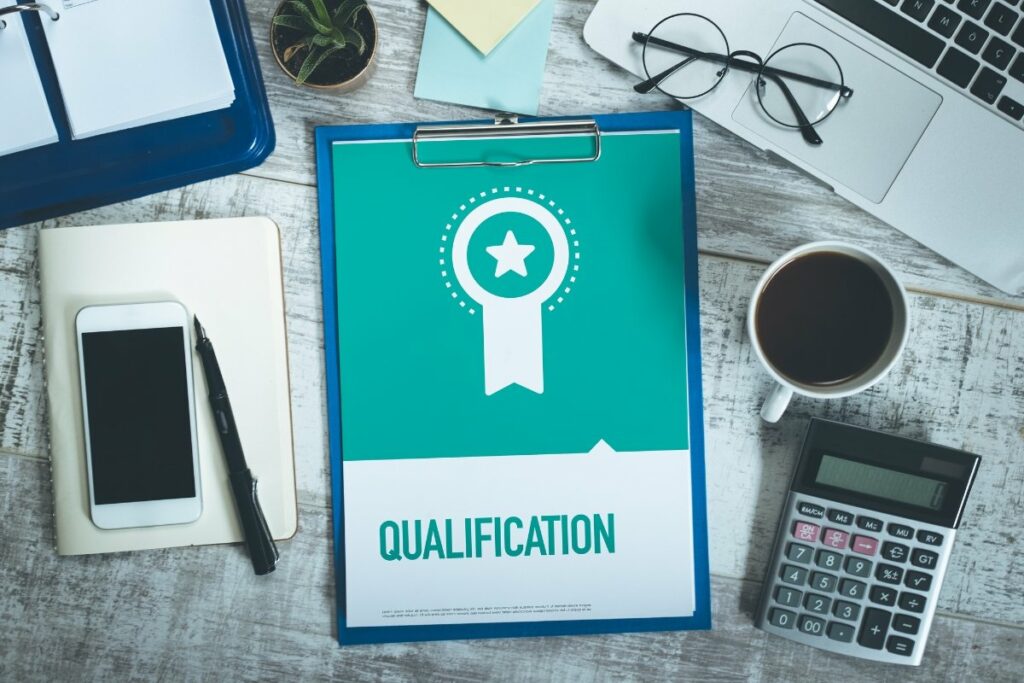 It's important to ask what qualifications and certifications the technician has before you hire them. Look for technicians who are certified by the National Institute for Automotive Service Excellence (ASE), as this indicates that they have passed an extensive test on the knowledge and skills needed to service HVAC systems. Also, the technician should be licensed by the EPA if they are going to be working with potentially hazardous refrigerant gases.
You should also ask about any other specialized certifications the technician may hold as well. Make sure to ask for proof/documentation of any certifications, as many HVAC technicians will claim to have them when they do not.
Asking questions about qualifications and certifications is a must when it comes to hiring an HVAC technician, as it ensures that the technician has the necessary knowledge and experience to provide quality service.
How Much Experience Does the Technician Have?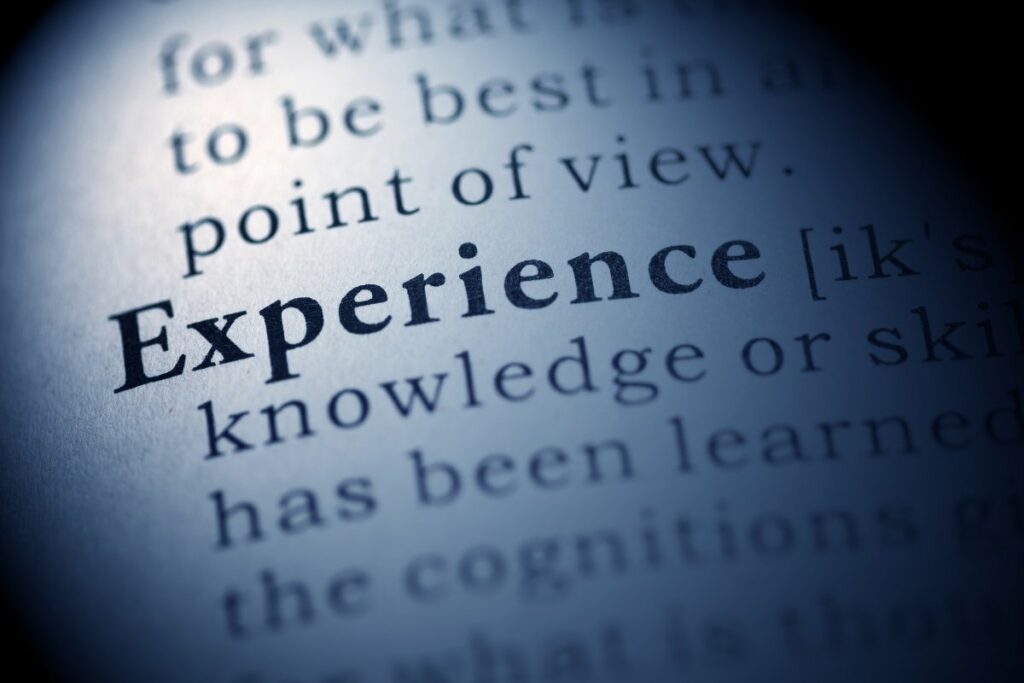 One of the key questions to ask an HVAC technician before hiring them is how much experience they have.
You should inquire about the technician's qualifications, areas of expertise, and how long they have been in the industry. It's a good idea to look for technicians with at least five years of experience working in the field. Incorrectly performing HVAC repairs or maintenance can result in costly damages, so it's important to hire a technician who has sufficient experience to get the job done right.
Ask the technician detailed questions about their credentials and certifications. Technicians should be able to provide evidence of their training and qualifications. It is also beneficial to verify that the technician has the proper licensing and insurance. Hiring a licensed, insured technician gives you peace of mind that the technician will be held accountable if something goes wrong.
What Services Does the Technician Offer?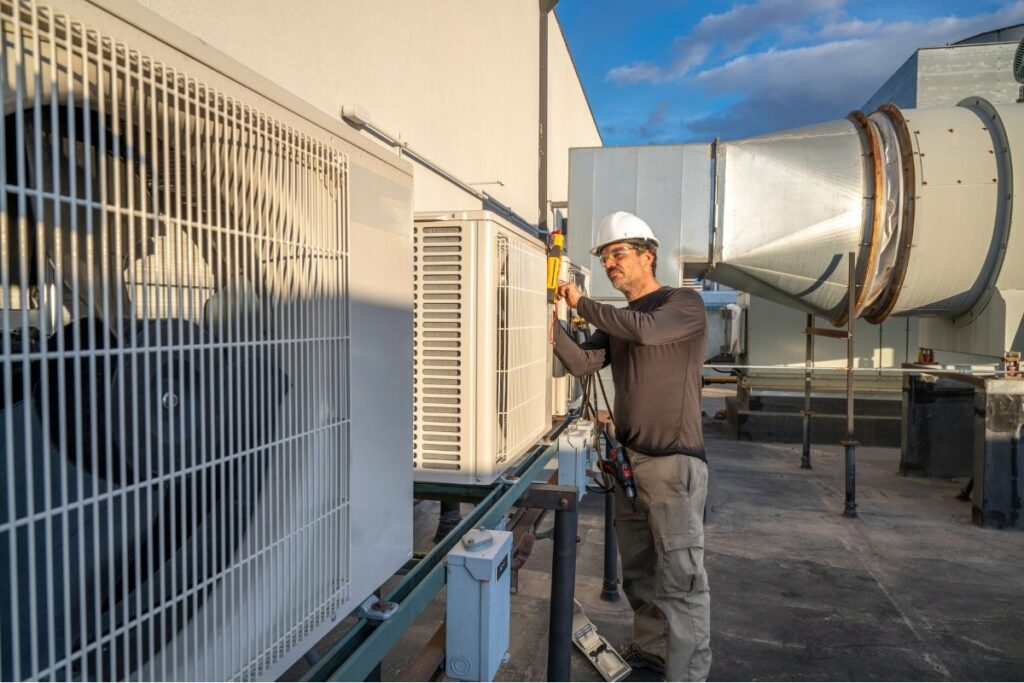 When deciding what questions to ask an HVAC technician, it's important to understand the range of services they offer. This will help you save time and money, as you won't need to hire multiple technicians for different services.
Common services offered by HVAC technicians include installing, repairing, and maintaining heating and cooling systems. That may include air conditioners, furnaces, boilers, geothermal systems, and other HVAC components. Many technicians are also licensed to work with gas lines and other fuel sources.
Moreover, some technicians are certified to insulate and ventilate buildings. Additionally, many HVAC technicians can install indoor air quality systems such as humidifiers and dehumidifiers. They can also offer guidance on how to make your home more energy efficient.
Different technicians may have different specialties and certifications, so make sure to research the specific technician you're considering hiring. Check their experience and qualifications to ensure they can provide the services you need. This can help save you time and money in the long run.
What Kind of Warranty or Guarantees Does the Technician Offer?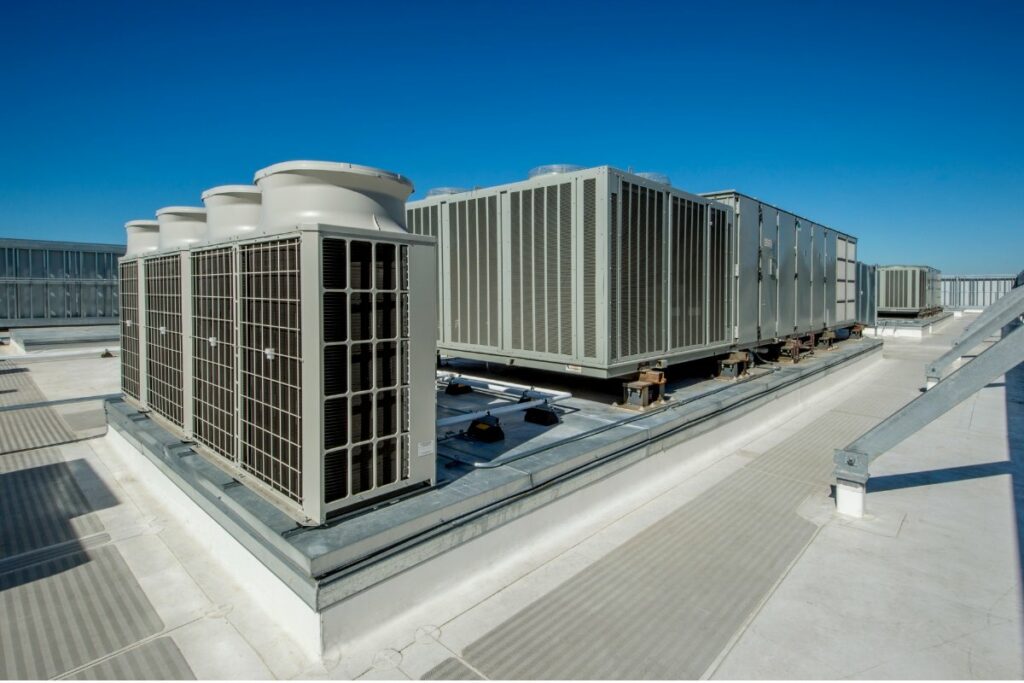 When hiring an HVAC technician, you want to make sure that they are willing to stand behind their work and provide an appropriate warranty or guarantee on the products and labor they use to repair or replace your HVAC system.
A reputable technician will offer a written guarantee, so make sure to ask. The guarantee should cover defective parts and labor and should clearly state how long the warranty is in effect. You will also want to know what kind of follow-up services will be included, such as yearly maintenance or tune-up appointments.
It can also be beneficial to find out if the technician will help you with filing any claims for extended warranties that may be available on certain parts or products. They can provide valuable insight into what parts and products are most reliable and which have the best guarantees.
The technician you hire should also be clear about whether or not they are going to use previously owned parts or components in the repair or replacement job. If they do, you should make sure that these parts have a warranty or guarantee.
In some cases, it's beneficial to know if the technician will use off-brand parts or components instead of those from the original equipment manufacturer. If the technician does opt for third-party parts, make sure that you get a written agreement stating these parts have a warranty and that they can be exchanged in the event there is a defect or malfunction.
Does the Technician Have a Good Reputation?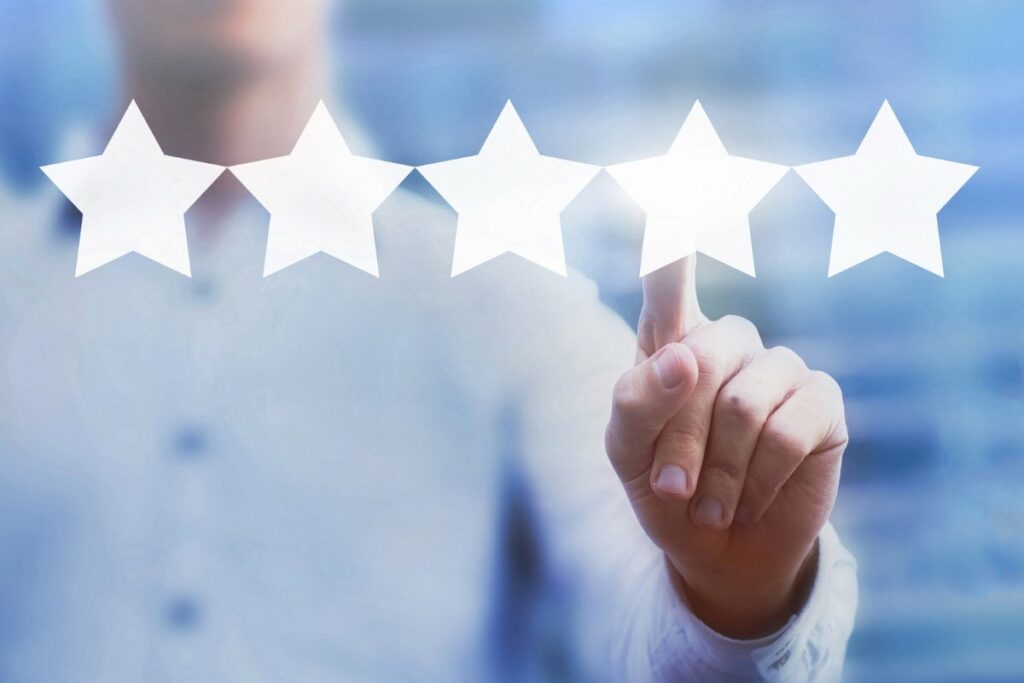 It's important to do your research and make sure you hire a reputable HVAC technician. To help you make the best decision possible, it's essential to ask the right questions to find out if the technician has a good reputation.
First, ask the technician how long they have been in business and what kind of experience they have working with HVAC systems. Talk to past customers to gain insight into the technician's customer service skills, attentiveness to detail, and overall knowledge in the area. Ask if the technician is licensed and insured, and make sure they have a valid contractor license number.
In addition, look for customer reviews online to get a better understanding of a technician's reputation. The internet makes it easy to research an HVAC technician, so take advantage of this feature to ensure you are making an informed decision. If a technician has a lot of positive customer reviews, it's probably a sign that they are reliable and trustworthy.
Another important factor to consider when determining a technician's reputation is their continuing education. Ask the technician how often they attend seminars and classes to stay up to date with advances in the industry. Doing so will give you peace of mind knowing that your technician is well-educated and knowledgeable on the latest HVAC equipment, tools, and techniques.
What Are the Technician's Rates?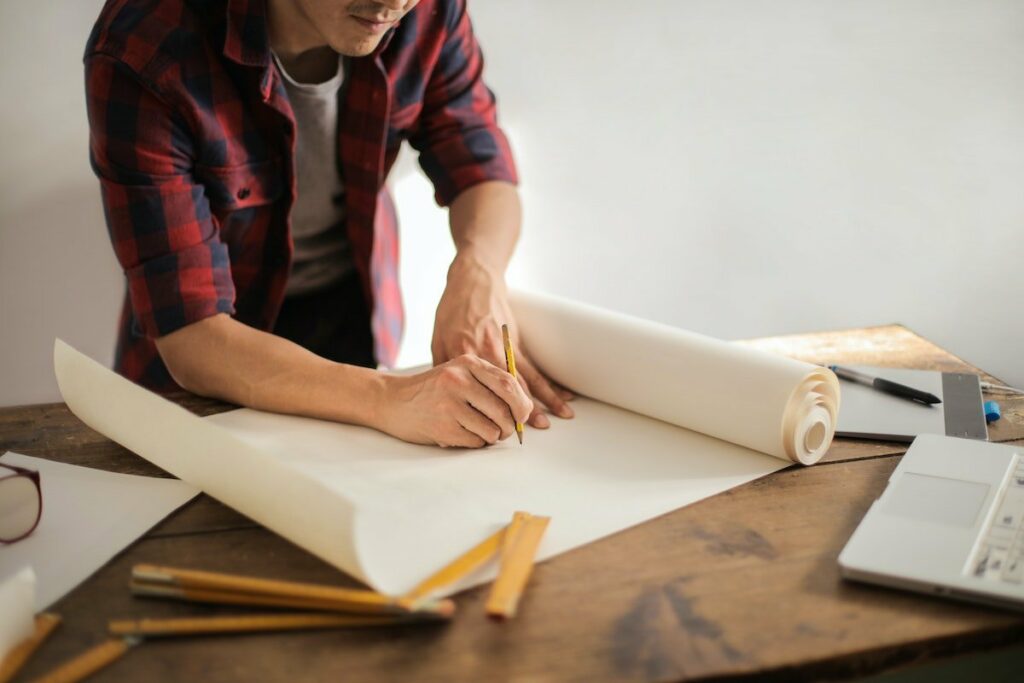 When considering which HVAC technician to hire, one of the most important questions to ask is what their rates are. Different technicians charge different rates depending on their experience level, geographic location, and the type of services they offer. A good way to get an idea of the rate range for a particular technician is to shop around and compare their quotes with those of other technicians in your area.
In addition to this, you should ask whether or not the technician has any additional fees or charges that may not be included in the quote. This includes any diagnostic fees, travel fees, or emergency service fees. Be sure to inquire if any discounts or promotions are available, such as during the off-season or if you sign up for regular maintenance.
When asking what rates a technician charges, it is important to consider the quality of the job they are offering. If their rates are lower than competitors, this may be indicative of the quality of work they can do. Ask the technician to provide references from previous clients and research their credentials to make sure they are experienced, knowledgeable, and capable of doing the job correctly. The quality of their work should always be taken into account when evaluating their prices.
Asking a technician what their rates are is key to understanding how much you will be charged for their services. Researching their rates and comparing them with other technicians in the area helps ensure that you are getting the best deal for your money.
Make sure to ask about additional fees and consider the quality of the technician's work when deciding which one to hire. This will help ensure that you get a good value for the services you receive from your chosen HVAC technician.
Does the HVAC Technician Offer Emergency Services?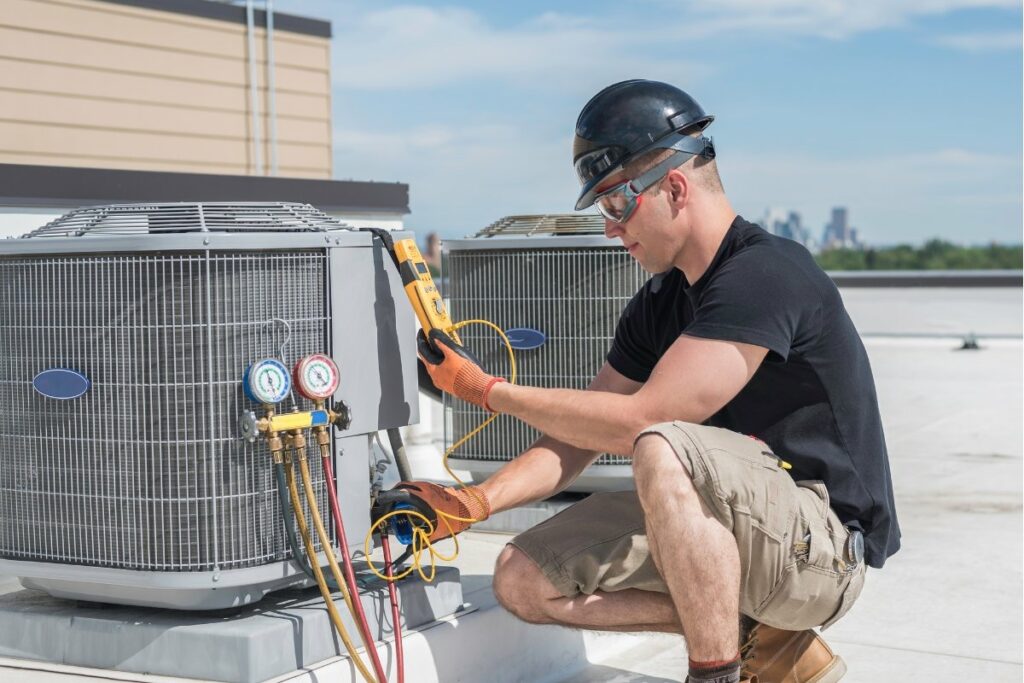 When it comes to the comfort and safety of your home, an HVAC technician should be able to provide emergency services if something goes wrong. Ask if they are available 24/7 and if they offer any type of support in case of an emergency.
Furthermore, check if they will be able to come at short notice or if you have to book an appointment for immediate help. Make sure that the HVAC technician can provide all the details regarding their emergency services and how quickly they can get out to your property if needed.
Additionally, ask about extra charges involved for emergency services and if they work with local authorities to ensure the safety of the property. Ask if they are licensed and specialize in both commercial and residential HVAC systems and if they will offer a free assessment for the emergency services before charging for it. Make sure that all their qualifications and certifications are up to date as this will give you peace of mind knowing that your property is in safe hands.
Finally, find out what warranties they provide with their emergency services and if they are covered by any insurance.
While all of these questions may seem unnecessarily longwinded, they will play an important role in your decision process when it comes to hiring an HVAC technician. Investing in the right professional will ensure that all of your heating, ventilation, and air conditioning needs are taken care of.
Conclusion
As you can see, there are a few key questions to ask an HVAC technician before hiring them. These include inquiring about their experience, the type of services they offer, the cost of installation, and the warranty that is available. It is also important to ask if any additional fees or charges may be involved. Taking the time to think about the questions to ask an HVAC technician before hiring them can ensure that you're making the right decision and getting the best service possible.
If you're looking for the right professional for your HVAC needs, CoolPro Heating and Cooling is the team for you! We have a team of fully licensed and insured, professionals who are highly skilled in everything to do with HVAC units. Our HVAC systems services will help address any issues that you may face with your HVAC unit, guaranteeing the best value for your money. Send in a request for a free estimate here, or give us a call at 770-694-6232 and let's talk about how we can help you today.