Have you ever asked yourself which type of filter is the best choice for your HVAC system? So before buying a new HVAC filter, get to know which option fits your needs better: MERV 13 filter vs HEPA.
With the amount of time people spend indoors nowadays due to the pandemic, it is only best to get the best quality of air inside your home. And there is no doubt that the quality of air that we breathe is highly important to our health. The comfort that we experience inside our house also depends on the type of air filter that we use.
With a poor filtration setup, you will be exposed to airborne contaminants like mold, pollen, dust mites, and dust. But a good quality filter will be able to help you fight against the viruses that are present in the air. It will also have a significant impact on your energy consumption. And although not all filters are equal, it is still important that you are familiar with the different types of filters before your next purchase.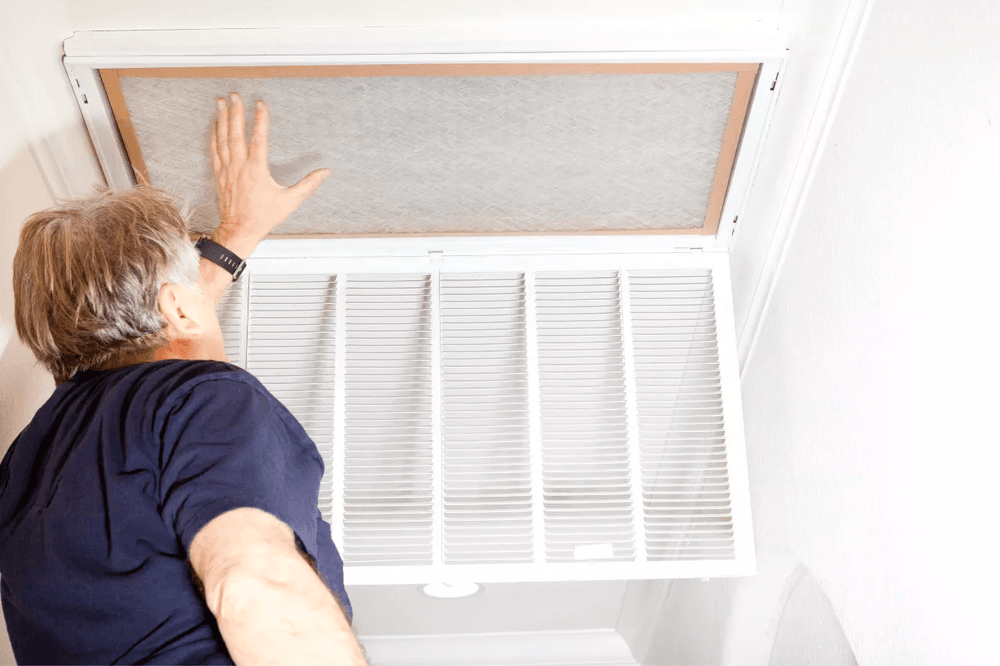 MERV 13 Filter vs HEPA: What You Need to Know about MERV Air Filter
MERV stands for Minimum Efficiency Reporting Value. This rating is based on how efficient a filter is in preventing contaminants from infiltrating the air by passing through it. And most residential properties in the US use MERV filters in their HVAC system.
In answering which type of filter is the most favorable, MERV 13 filter vs HEPA, it is best to consider this fact. That those with higher MERV ratings are more effective in trapping small particles compared to filters with lower MERV ratings. This makes the MERV filter already sufficient for most homeowners.
Aside from residential and commercial properties, MERV filters with ratings 16 or below are even recommended for general hospital use. While for places that are necessary to be thoroughly clean, such as operating rooms, what is required are filters with MERV ratings of at least 17 to 20.
With these facts, it is safe to say that MERV 13 filters are already adequate. It is even said to remove airborne contaminants by up to 75 percent. As long as the MERV rating is high, the filter will be more capable of filtering out particles in the air.
MERV 13 Filter vs HEPA: What You Need to Know about HEPA Air Filter
When deciding which type of filter to buy, MERV 13 filter vs HEPA, it is important to know how much air these filters can actually clean.
HEPA means High Efficiency Particulate Air. This type of mechanical air filter is commonly used in air purifiers. It works by forcing the air and trapping the contaminants into a fine mesh. It can even filter harmful particles such as tobacco smoke and pet dander.
HEPA filters, in particular, are used in situations wherein the contaminants must be trapped right away. An example is trapping viruses in hospitals so they will not be able to circulate. So HEPA filtration is more commonly used in places like this.
The mat fibers of HEPA filters can trap up to 99.7 percent of harmful particles that are at least 0.3 microns. These fibers are arranged in a specific way that contaminants tend to cling to them naturally. The curve pattern of the fibers also traps particles easily. HEPA filters may even alleviate allergies due to their ability to trap pollutants.
The HEPA filter also contains gas molecules that trap particles and force them to get stuck. But since it forces the air through its filter, your HVAC system's blower will be working much harder. This means the resistance to airflow will be requiring much energy for your whole heating and cooling system to work. However, HEPA filters are still undeniably effective in capturing particles at a higher rate.
So which is better? MERV 13 filter vs HEPA?
MERV 13 Filter vs HEPA: Which is Better?
Staying indoors doesn't mean you are already safe from air pollution. Pet dander, mold spores, pollen, and dust mites can all be found in your home. These harmful particles can even pose a risk to your family's health. This is especially true if anyone in your home has asthma or is suffering from allergies.
More often than not, you will already achieve the quality of air that you desire with the MERV 13 filter. It will allow your HVAC system to function at its full potential without putting it in a vulnerable state. That extra energy a HEPA filter requires to be efficient and clean the air will also be no longer necessary.
The air inside your home also keeps recirculating. This means that your filter will be cleaning the same air that passes through it the whole time it is being used. And given that a MERV 13 filter can purify up to 75 percent of the air pollutants, several rounds of air filtration will be enough.
Where to Get the Best Air Filtration Services?
Cool Pro Heating and Cooling is Atlanta's leading heating and air conditioning service provider. Parts of the air filtration system services that we offer are installation, repair, replacement, and maintenance. Our mission is to give the cleanest air possible to our clients through their HVAC systems.
We work both on residential and commercial properties and we proudly service all models, makes, and brands. We impress our clients not only with our skills and attention to detail but most importantly with the results that we bring. So go check out our air filtration services and see for yourself how we can help you.
If you are located in Atlanta and you need some heating and air conditioning services, be it installation or repair, you may simply give us a call. Our trained technicians will ensure you the best quality of air that will fit your family's lifestyle.
What are you waiting for? Schedule a service with us today!
So which is better between MERV 13 filter vs HEPA? It all depends on what needs you and your family specifically have.