Are you planning on installing a new HVAC system in your house? Does your old HVAC unit already need a replacement? Or do you simply want to know when is the best time to buy a new HVAC system for the first time?
Before you start hunting for a new heating and air conditioning unit, let our HVAC installation experts guide you on the things to do. So read on and don't miss the chance of getting the most out of your budget.
When Is the Best Time to Buy a New HVAC System?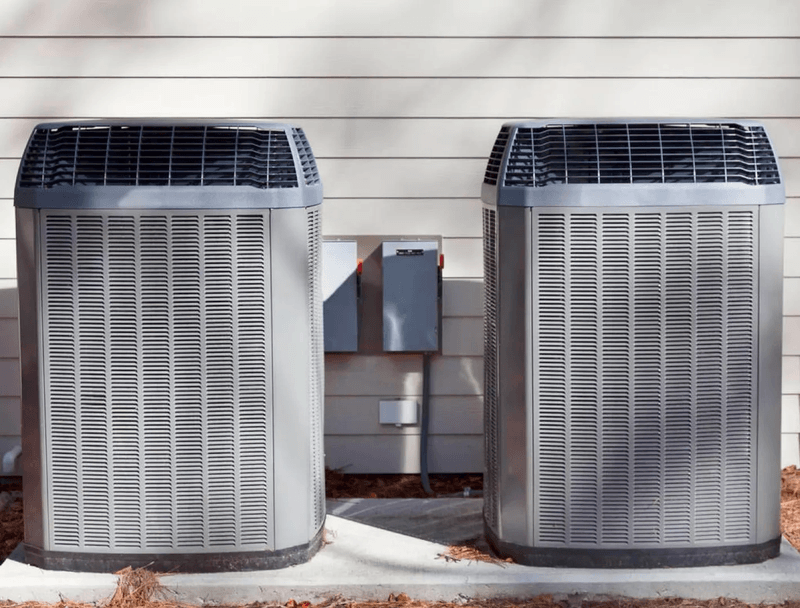 Your heating, ventilation, and air conditioning system is one of the most vital parts of your house. It is the reason why the scorching hot weather during the summer becomes bearable. It is also the reason why your family can endure the freezing cold during the winter. So knowing when to get a new HVAC unit is crucial.
The best time to buy a new HVAC system is either during spring or the beginning of fall. You will most likely be able to get help from the best technicians this time of the year. It's important to find one right away at this time since summer is already close.
Your HVAC system is also functioning at its full potential during summer and winter. And the last thing you want to do is to interfere with that. So you don't have to worry about getting your new unit installed during this time.
Getting in touch with your local heating and cooling service provider is a great idea. They can help you in finding the best dealers of HVAC units. They can even assist you in getting the best deals possible.
Best Time to Buy a New HVAC System: What to Consider?
Before you spend your hard-earned money on a new HVAC unit, here are a few things to put into consideration. Don't forget to get the best deals while in search of a new HVAC system.
Size
Getting the right size of HVAC unit holds more advantages to your home than you can think of. Otherwise, when your heating and air conditioning system doesn't fit the size of your home, you will only end up not getting the outcome that you expect. So the best way to know exactly what size of HVAC system you should be getting is to ask the experts.
Knowing what is the best size of a new HVAC unit to get is just as important as knowing when is the best time to buy a new HVAC system. And getting assistance from trusted technicians will greatly help. They can help you in knowing what size of HVAC system you should be purchasing.
Don't just rely on how many square meters your house has and let a contractor check your space instead. Aside from your floor area, a contractor will also check how many windows and doors are there in your house. They might even check the materials used to build your house, as well as the possibility of any air leakage.
The insulation in your home will even answer what HVAC unit you should get. And that's just a few benefits of asking help from the experts and allowing them to do their job.
Season
You might be wondering why you need to know when is the best time to buy a new HVAC system. It is because the season you are in will greatly affect the price range of the HVAC units available in the market.
During the summer and winter when there is a high demand for an HVAC unit, it is also expected that there will be a sudden increase in its price. In the same manner that the prices of air conditioning units go down when people are experiencing a milder temperature during spring and fall.
And since the demand for HVAC technicians during winter and summer is also high, the installation process of a new HVAC system will take longer than usual. So if you don't want that kind of hassle when you needed your heating and cooling system the most, you must avoid replacing your HVAC unit during this time. Because just like anything that happens in life, the season you are in matters.
Cost
In planning to buy anything, your budget says a lot in the end. Even when you already found the best time to buy a new HVAC system, you still need to prepare yourself not to be surprised when it comes to the cost.
HVAC systems seem to be complicated, especially when your house is huge or when it involves duct work installation. Taking advantage of package deals is your best option when it comes to this.
You might also want to consider the brand when thinking about the price. Low-quality brands may seem to save you money at present, but they will actually cost you more in the future.
An HVAC system is a good investment. So if you want your unit to serve you for a very long time, getting a good brand is the answer. However, there are brands that don't cost that much but are also reliable. So do a little research before getting your hands on a new HVAC unit.
Where to Get a New HVAC Unit?
Whether you want to beat the heat or endure the cold with a new HVAC system, CoolPro Heating and Cooling is the place to call. We do both residential and commercial HVAC installation and repair. And even with no money down or with discounts, you can surely count on us.
With our honest technicians that you can completely trust, rest assured that the installation of your new HVAC system will be done as fast as you want. Our reliable team will not allow you to wait even for a few days before you can use your new HVAC unit. So send us a message for a free estimate.
Still can't decide when is the best time to buy a new HVAC system? Give us a call and we will be happy to assist you.