Prepare your heating and air conditioning system before the season gets busy. Because the last thing you want to deal with during the holidays is a broken HVAC unit. Following these holiday HVAC preparation tips will make your HVAC system function at its best.
Poor quality of air indoors can be a risk for the health of your family. Dust and dirt present in your HVAC system may contribute to this and pollute your home. Other than that, doing regular maintenance to your heating and cooling system will help lower your electricity consumption.
If this sounds good to you, then let's hop into the following HVAC maintenance tips this holiday season.
Holiday HVAC Preparation Tips
Preventive measures are always better than finding a solution to an existing problem. Follow these tips to give your HVAC unit that extra care during the holidays.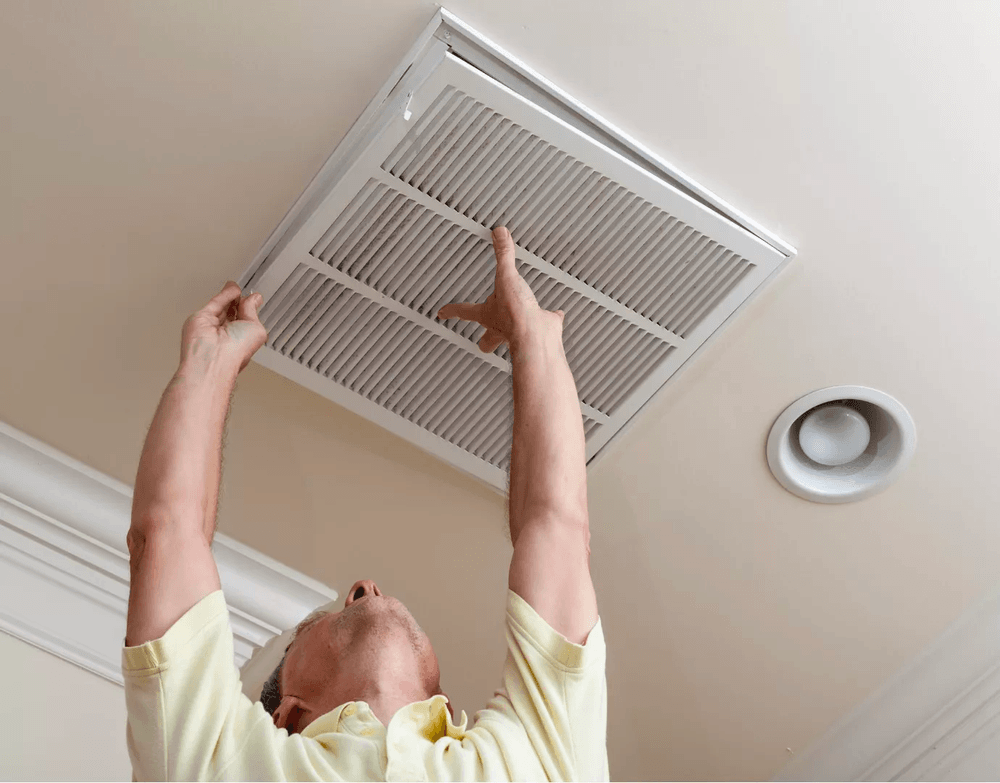 Keep the Air Vents Clog-Free
The dirt in the air vents of your AC unit will cause your air conditioner to clog. So go to where your unit is installed and check your ducts for dust and any kind of debris. Also, look for tears and gaps in your ducts, and see to it that the duct tapes are still in place.
This holiday HVAC tip will prevent the temperature inside your home from fluctuating. But if you find it hard to climb to the attic or go down the basement to clean the ducts, you can always rely on professional HVAC cleaners from CoolPro Atlanta.
Check out our air duct services here.
Examine the Air Filters
If you use your HVAC unit regularly, expect that the air filters have also accumulated too much dust and dirt. It will not only decrease your HVAC system's cooling capacity but the chance of your unit being broken is also high.
The airflow inside your home is the first thing that is being affected when there is any dust trapped in the air filters. So check the manual of your AC unit as to how often you should change its filter. Some manufacturers require changing the filters twice a year, while others require as often as once a month.
One of the signs that your air filter needs to be replaced is when your AC unit is no longer producing cold air. Having dust close to the vents is another sign. Also, when your electricity bill goes up suddenly and unexpectedly, chances are you really need to check the air filters. In fact, replacing your air filters will decrease your energy bill by up to 15 percent.
Replacing or even just cleaning your air filters is a must thing to do, especially when you plan to go on a vacation during the holidays. This holiday HVAC tip is something you should definitely consider.
Adjust the Thermostat (An Obvious Yet Effective Holiday HVAC Tip)
As the season changes, you also need to adjust the thermostat of your AC unit. You can do it either automatically or manually.
To automatically adjust your thermostat according to the temperature inside your home, using a programmable thermostat is your best option. But if you prefer to do it manually, you may need to check your indoor temperature reading first using a thermometer. You can then adjust your thermostat settings accordingly.
If you plan to go on a vacation during this time, don't go beyond 60 degrees or below 50 degrees. Otherwise, it will only cause damage to your wallpapers or paintings. It will also keep the coils of your AC unit from freezing and exploding.
You might be wondering why you still have to turn your HVAC unit on while you are away. However, it is a must to avoid the heat from escaping, making your space humid.
Check for Leaks
Ensuring that your HVAC system has no air leaks will not only prevent your energy bills from spiking. It will also increase its capacity to withstand longer use and make sure you experience a comfortable temperature inside your home.
Seal any leaks on your door and window frames. Or you can use a weather strip under your door. This holiday HVAC preparation tip will help keep the indoor air from escaping and the outdoor air from coming inside.
Air leakage encourages the growth of mildew as it causes moisture problems. The air coming from the outside may also be accompanied by allergens, especially during the windy season. So if you don't want any damage to the structure of your home or the health of your loved ones, you must avoid air leakage at all costs.
Schedule a Regular Maintenance
The best way to make sure that your HVAC system is functioning to its full potential is through regular checkups. And professional technicians will help you do this. If there are minor defects, the technician will be able to detect them before they get worst.
Regular HVAC maintenance will help keep the energy consumption in your home low. It will also ensure that your heating and air conditioning system is performing at its best. Though a professional tune-up may cost you a certain amount of money, it will help you save more in the long run.
For best results, schedule your HVAC maintenance checkups only with the experts.
Schedule a Holiday HVAC Maintenance with CoolPro Atlanta
Scheduling an HVAC maintenance service will help you discover possible defects before the problem gets bigger. And the best time to do that is during the holiday season. Doing so will give your HVAC system a good start before the new year begins.
Having a regular maintenance checkup will save you money in the long run. Aside from keeping possible repairs at bay, you will also help your HVAC unit prolong its lifespan. Now consider the help of experienced HVAC technicians in doing the job for you.
CoolPro Atlanta is a team of reliable individuals that offer air conditioning services such as HVAC installation and repairs. If you need help with your holiday HVAC preparation, all you have to do is to schedule a service or get a free estimate.