As the season starts to change from summer to winter, the temperature also decreases gradually. And since the cool winds become noticeable during this time of the year, it means you'll also be needing to adjust your home's air conditioning to prep for this season. So here are some fall HVAC maintenance tips that you can follow.
The falling leaves during the fall season may look picture perfect but they might be dangerous for your HVAC. Once they build up on your outdoor unit, they are possible to start a fire. So always know what to do when it comes to HVAC maintenance and consider asking help from professionals.
Doing these HVAC maintenance tips will save you from possible repair and replacement costs in the long run. It is also recommended to have your HVAC system checked by the pro every 6 months.
Fall HVAC Maintenance Tips to Prepare Your AC for the Cooler Season
No need to wait for the temperature to hit zero degrees before you start doing some maintenance for your HVAC system at home. Make sure that your heating and cooling system is doing well by following these maintenance tips before it's too late.
Adjust Your Thermostat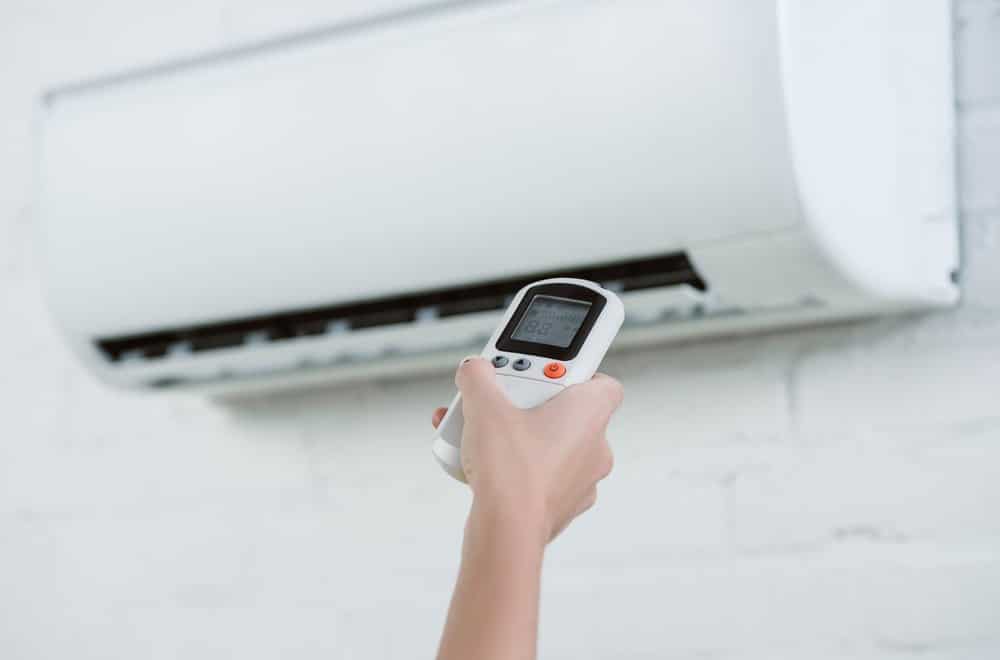 It is obvious that when a season changes, you also need to change the settings of your thermostat. Depending on how comfortable you are, you can increase your air conditioner's thermostat when the cool wind starts to blow.
It is also important to test your thermostat to see if it responds properly and displays the right reading. If you have your thermostat programmed, it's good to check your thermostat settings when you do your fall maintenance to adjust to the weather.
Turn On the Heat
It's expected to experience a burnt smell the first time you turn on your heater when fall begins. This is due to the dust that has been accumulated in the heating components for the past months of not being used. To avoid this, simply run the heat and let the smell go away before you put your heating system to use.
Clean the Vents and Replace Filters (one of the best fall HVAC maintenance tips)
Another useful fall HVAC maintenance tip is to keep the vents clean and to replace your HVAC unit's air filters. It is recommended to replace air filters once a month and when a new season begins. It can decrease your electricity bill by up to 15 percent.
Inspect all your HVAC vents for debris and dust that piled up during the summer. Having too much dust on your blower motor and coil will reduce the efficiency of the unit by 10 percent. This is also one of the reasons for an increase in the utility bill.
For outdoor units, make sure that no leaves and other dirt are getting inside the unit or on the coils. Check around your condenser unit for leaves, weeds, and twigs. You can use a hose to get rid of all the natural debris and ensure clean airflow.
Preventing dirt guarantees proper airflow and is one of the best fall HVAC maintenance tips.
Put an Extra Insulation
Wrapping the pipes and wiring of your air conditioning unit with foam pipe covers will keep your pipes from cracking and freezing. To keep the foam insulation in place, you may use duct tape. This is recommended especially for pipes that are exposed and go into your house.
Schedule an HVAC Maintenance Checkup
Always schedule a maintenance checkup for your HVAC unit to avoid all the hassle and costs of emergency repairs. Ideally, an HVAC maintenance checkup should be done every 3 to 4 months. And before the fall season begins, checking the performance of your HVAC unit is a must.
Fall HVAC Tips: What to Examine During HVAC Maintenance
Accuracy of the thermostat
Oil motors and tightness of the belts
Electric terminals
Electric control sequence
Airflow of the evaporator coil
Amount of refrigerant
Air ducts and possible leaks
Scheduling a maintenance checkup is the best way to prepare your HVAC system for fall.
No time to do these fall HVAC tips? Get in touch with us instead.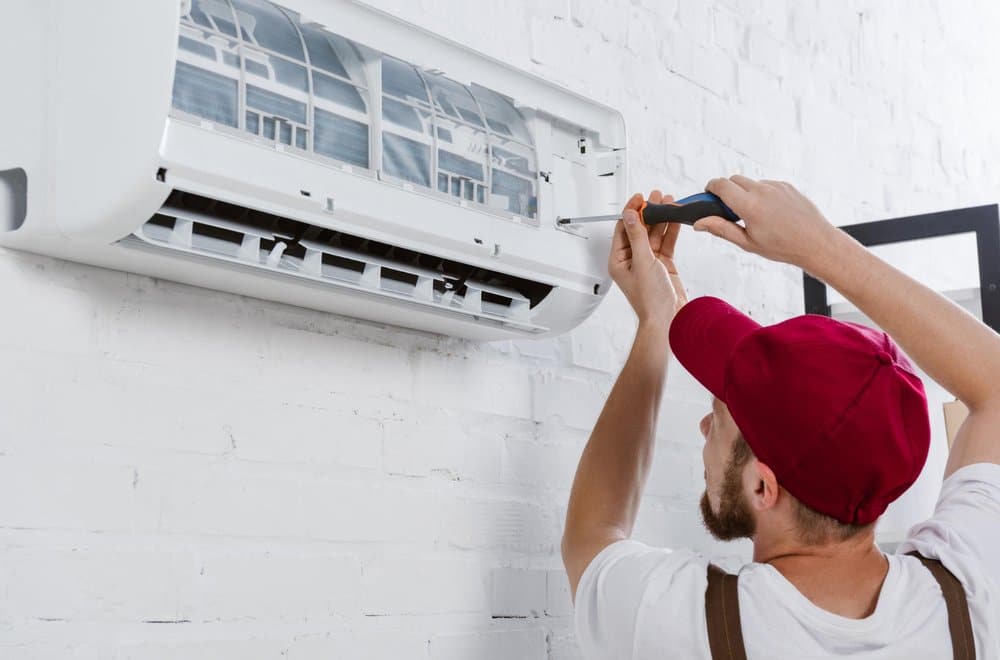 Regular HVAC checkups done by the professionals will not only keep your maintenance costs low but will also extend the life of your HVAC unit.
CoolPro Heating and Cooling is one of Atlanta's premier HVAC companies. Apart from skills, what makes us different from the others are our attention to detail and how we bring solutions to your heating and cooling problems.
Aside from air conditioning services and HVAC installation, CoolPro also offers air filtration, heat pump repairs, and gas furnaces even to newly constructed houses.
If you're having maintenance issues with your cooling and heating system at home, or you barely have the time to follow the fall HVAC tips suggested above, CoolPro is the answer. You may schedule maintenance service with us today or get a free estimate.