Did you know that you can save up to 50% on your electricity bills with inverter AC units? No wonder why more and more people prefer using an inverter air conditioner over the conventional one. However, some people don't like using this type of air conditioning unit.
Does an inverter AC unit have a magic formula? Does it really help in saving more energy? Should you purchase and install one in your home? If you are one of those who cannot decide, read on to get more information.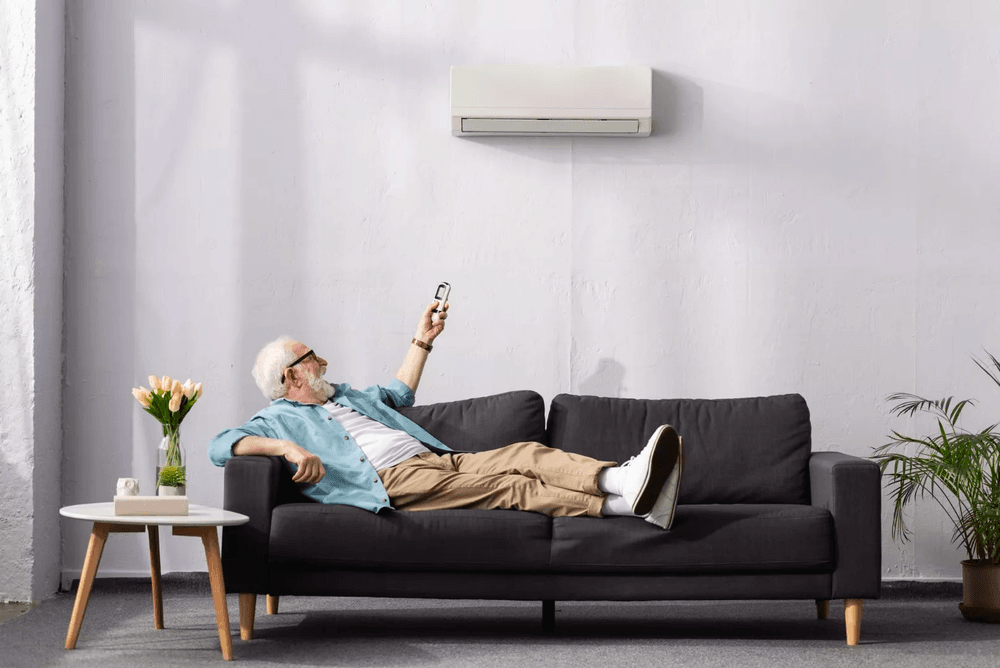 What Is the Technology Used in Inverter AC Units? How Does It Reduce Electricity Consumption?
The "inverter" technology used in inverter AC units is the reason why it can slash your energy bills at home. AC units that use this technology take control over the compressor rather than simply cooling itself. This means that the compressor in inverter air conditioning units is always on.
Conventional ACs, on the other hand, turn the compressor on and off in demand. The internal inverter is what changes the frequency and adjusts the compressor's speed. Altering its speed will control the refrigerant gas flow rate.
A refrigerant gas acts as a heat carrier. It is a chemical compound that changes during the refrigeration cycle. It goes from gas to liquid and then back to gas.
When a compressor constantly goes on and off, it uses much power. Whereas the load reduces significantly when it is kept on. This is where the inverter technology helps reduce the electricity bill by reducing power consumption.
Do We Really Need to Switch to Inverter AC Units?
A non-inverter air conditioner maintains a room temperature by constantly cooling it. In other words, it has to keep the compressor on when there is a need to turn the gas into a liquid. And when it is no longer necessary, the compressor shuts down.
Since the compressor has to constantly turn on and off in a non-inverter AC, it tends to consume more energy. Every time the temperature inside a room drops, the air conditioning unit picks that one up and turns on the compressor again.
It's obvious that this process of consuming the energy is heavy, and so inverter AC units have come up with a solution. And that is to keep the compressor turned on while only using minimal energy.
Does It Take More Time for Inverter AC Units to Cool a Room?
The thought that it takes more time for an inverter AC to cool a room is a misconception. Just because an inverter AC is more on maintaining the temperature does not mean it tends to cool down a room slowly. Rather, with an inverter AC unit, if you set it to 20 degrees, it will stay at 20 degrees.
If you want an inverter AC to stay cool, it will stay cool. If you want to keep it warm, it will also keep it that way. But with a non-inverter AC, it will be hard to get an accurate temperature as it may go up and down.
Now the question is which type of AC unit you should be getting?
Which Type of Air Conditioning Unit You Should Choose?
You may have concluded that inverter AC units mean better cooling and greater energy savings. However, inverter ACs cost a bit higher than non-inverters. So if you are one of those people who only use an air conditioner for a short period during summer, you may benefit more from using the non-inverter type.
If you know you will be needing an air conditioner more often and for a longer period, you may want to choose the inverter AC. Especially if you are planning to cool a larger room, choosing an inverter AC unit will be a wiser decision. Getting one might cost you more money in the present, but it will save you a lot in the long run.
At the end of the day, it all goes down to your personal preference. But if you can't choose what type of air conditioning unit to use, you may ask the experts to help you decide. CoolPro Heating and Cooling can be your best ally with all things heating, ventilation, and air conditioning.
Call the Pro to Install Your Air Conditioning Unit
While it is true that you can save more energy with an inverter AC unit, we at CoolPro can help you install it in your home. Our trusted technicians are experienced enough in HVAC installation and other air conditioning services.
CoolPro Heating and Cooling offers dependable and affordable services that are timely, professional, and complete. We also offer financing options and free estimates.
Customer satisfaction, safety, and comfort are our top priorities. If you need help installing your inverter AC units, simply give us a call, and we will be happy to assist you.